I will be posting my personal wardrobe fall trends throughout the season. This week my fall outfit is a simple black tank top and faux suede skirt.
Black tank tops are a necessity for any wardrobe. Fabric in the color hides any stains, looks flattering on anyone, and exhibits a mature look. During autumn months school is back in session and work progressively peaks, so an allure of maturity is needed. The basic black tank top provides a feminine look that is flattering. Basic tank tops also possess the ability to mask cheaper clothes. The tank top is also a great way to subtly accessorize. In addition, a black tank top is always in style.
Notably, I paired the fashion staple with a faux suede skirt. The skirt was a little more embellished than the tank top, having a circular cut fabric pattern at the bottom. The skirts adornment made the outfit look more trendy and entertaining. Suede skirts are perfect for fall to because of the tan and brown color schemes the inhibit.
Similarly, to finish my outfit I needed the perfect pair of shoes. I choose to pair my clothes with a pair of fringe suede ankle boots.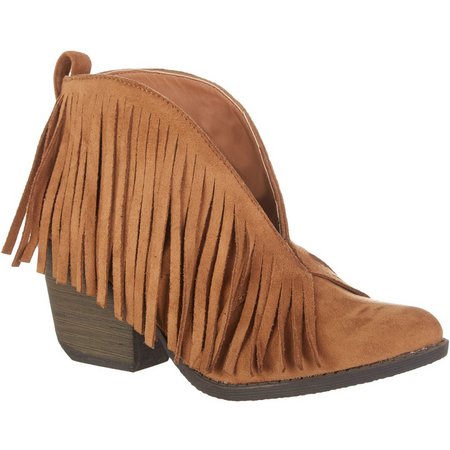 I choose this outfit as my first fall outfit because it is one that I frequent a lot. It is perfect for any autumn occasion.