I'm an accessory oriented person. I believe it make something simple extraordinary. For an instance I'm all about rompers and dresses just because they are easy to wear and throw on. For a person who is normally decked out in scrubs simplicity in outfits is great because its related to the non-complex style of doctoral wear.
Due to this, I normally need to spice up my outfits so they are stationed in a plain mundane wardrobe. Accessories were they easy fix to stylizing my outfits. They allow me to make bold statements and expand my creativity.
Ever since I was a child I've been obsessed with scarves. They are versatile so you can use them for there purpose, a necklace, head-wraps, or headbands. Likewise, I'm a huge supporter of hats. You have more fashionable cuts, basic caps, and beanies. There's hats for every season and they all add a special flare to dresses. Similarly, glasses add an extra effect. Sunglasses provide a warm and vibrant vibe, while reading or nerd glasses provide an educated cute persona. Notably, gloves enable a person to look edgy with leather or pristine with lace. So, an accessory can create excitement in any outfit.
As a college student most my money goes towards school supplies and the rest normally goes to animal oriented events, programs, and trips. So, I only have a few to spend on myself. With that it has taught me to look for cheaper items. Thus, I decided to share my favorite accessories under $20 usd. Lots of these items are under $5 which is amazing.
Urban Outfitters Pompom Scarf – $20 (comes in neutral and orange)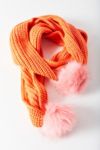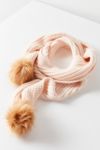 2. Anthropologie Budding Baseball Cap- $19.95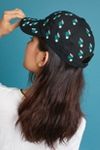 3. Free People Bow Scrunchies- $8.00 or 3 for $12.00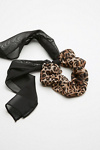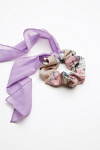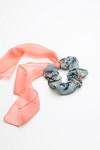 4. Shein Graphic Printed Bandanna- $5.00
5. Romwe Transparent Frame Metal Glasses- $4.99
6. Romwe Infinity Scarf – $4.99
7.Lulus Lavender Fishnet Socks- $4.00
8. Lulus Plaid Scarf- $16.00
9. Topshop Ankle Socks- $6.00 or 3 for $15
10.  Dorthy Perkins Floral and Stripe Skinny Scarf- $5.00
All these items are perfect accessories that can make any outfit trendy. The addition of accessories can personalize ones outfit.
Notably, I let my unique style shine through with utilizing a Hermes scarf as a headband below.
The blue horse printed scarf allowed my black and white Billabong romper stand out. The scarf enabled a bold statement to contrast with the classic neutral coloring. A cost efficient version of the scarf can be found at Shein.com.