Fashion is hallmarked each year February 8th till the 16th. All tier brands showcase their own styles that conglermerately reveal the fashion forecast for the spring and summer. While all designers have a set style and flair there are still common trends that can be seen during the week that are universal and constant from each brand.
One of the more popular items showcased across the board was leather dresses. Leather ensembles were seen all throughout the big city, from the streets, clubs, and to the runway.
The most notable mentions of leather dresses are the skin-tight bodycon dress, a flair  sleeve mini dress,  the revival of the cut out leather dress, and a high neck tapered dress.  All of these dresses come from Shayne Oliver and LaQuan Smith.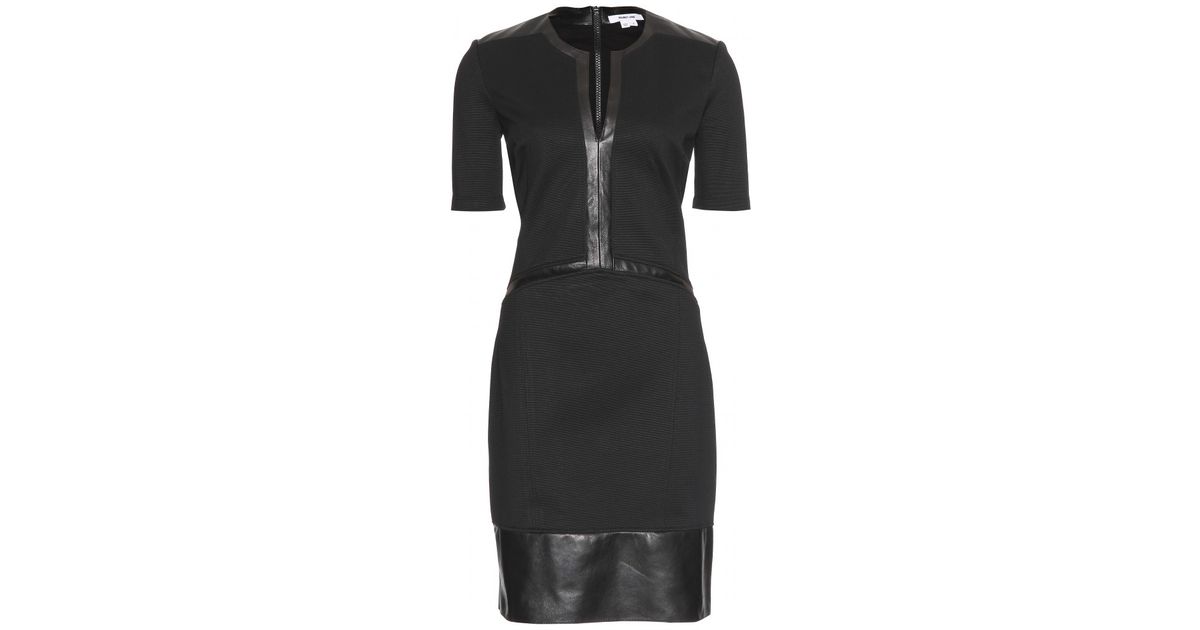 These two up and coming designers have shifted the fashion scale to mirror a more bondage eccentric theme. With spring and summer on the rise the leather idea sports a sexy in the sun vibe. While the whole summer trend might be rebinding to the sweet and innocent 1950's flair, nightlife options have taken a turn. The new rules are everything goes with a tight leather number.
Since, we all can't have closets filled with high brand or upcoming designers I have compiled a fashion set below. All the items including the leather dress are under $50.00 usd.
In such manners, I decided to have fun with the fashion trend. I wore a pleather skater dress (since I'm animal friendly)  with a silver metal threading at the end trim. The dress was form-fitting and held a flat midi lining. Like in the fashion set I have sponsored above, I added a pop of color in a hot pink variety.
The dress ended up being a perfect choice for a nightlife option. The trimming at the end of the dress was gritty and contrasted nicely with the pink heels.
This trend is defiantly a wonderful choice for spicing up a summer night.